How to update your operating system in order to support the Happy Hints App.
Here is a simple guide to update the software on apple devices via iTunes.
1. Connect device to Mac/PC using apple USB cable.
2. If iTunes does not open automatically, please open it.
3. In the left hand tool bar you will see a heading labelled devices.
4. Click the name of your device (see example below).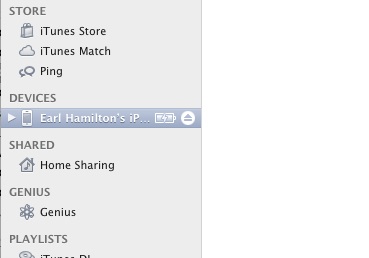 5. A screen will appear in the centre of itunes with all the information about the attached device, which will enable you to manage all media on your device (see example of this screen below).

6. In the centre of this screen there is a box called 'Version'. In this box there is button labelled check for updates (see example below).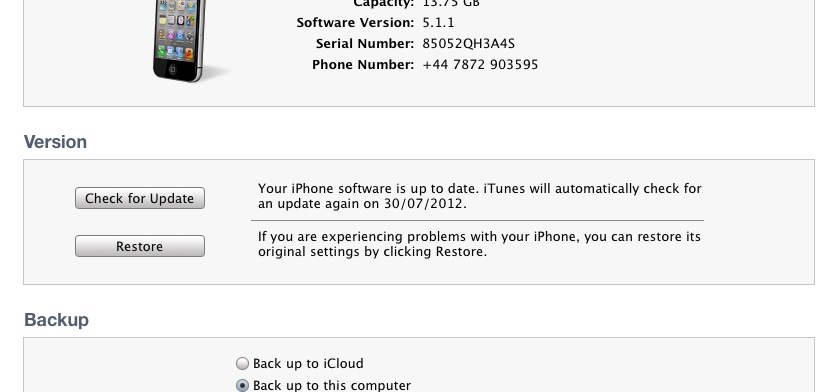 7. Click this button and iTunes will prompt you to update the device if this is required.
8. If an update is required proceed by following on-screen instructions and only unplug the device when the update is complete.
Please Note: Devices with iOS 5 (the latest version of the apple operating system) onwards can update from the device itself wirelessly without connecting it to a Mac or PC. This can only be performed if the device is on a wireless network connected to the internet. For example, if you have a wireless router in your house through which your PC or Mac connects to the internet, your phone or other device must also be connected to the internet via the wireless network to perform the update.
1. On the device press the settings icon.
2. Press the general option from the list.
3. Press software update.
4. If you are on a wireless network and an update is required follow the on screen instructions to update.
Hope this helps....